Halloween fun at home
Halloween is often assumed to have traversed the Atlantic from the US, but in the UK the origins of Halloween can be traced back to the ancient Celts. For more information read  When Is Halloween?
The celebration has morphed many times over thousands of years, and it will certainly be different again this year.
Trick or treating seems highly unlikely (I can't say I'll miss it!) and so it makes sense to make a bit of an occasion of Halloween at home.
Carve pumpkins, light some candles and indulge in some of these delicious treats (tricks optional).
Top 5 Halloween Recipes
---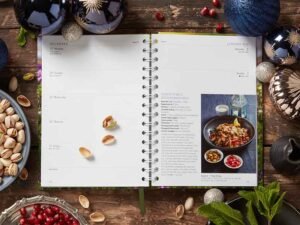 For more scrumptious seasonal treats, take a look at the 2021 Dairy Diary.
Available now for just £8.85!


I post a blog every week featuring food, family and fun. There are lots of useful household tips, crafty ideas, giveaways and delicious recipes that I think you will find irresistible.