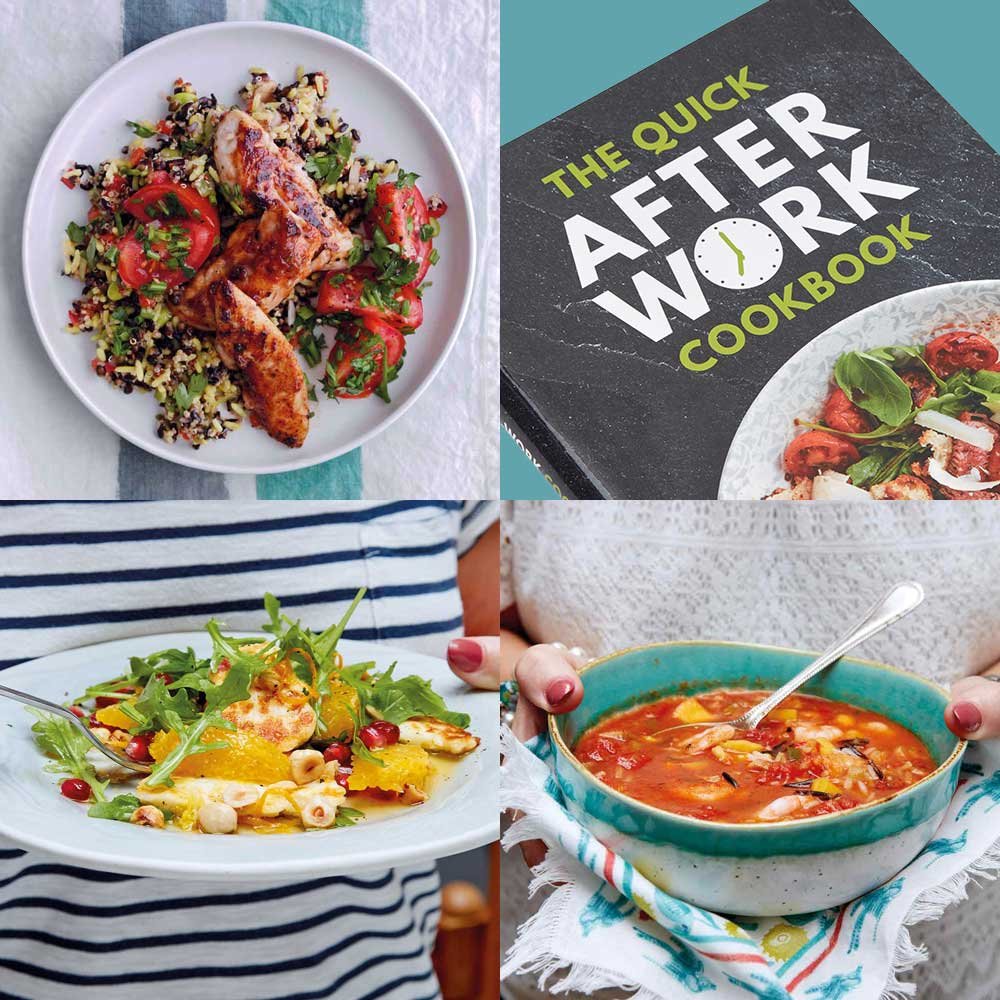 .
Three favourite recipes for Healthy Eating Week
I lived on very uninteresting soups in the run-up to my holiday at half term – using up any veg in the fridge, cooked in stock and whizzed smooth. Tedious.
However, I'm back, full of beans and determined to eat better and far more exciting food.
Healthy need not be boring!
Here are three recipes from the Quick After-Work cookbook; they taste amazing and are full of good ingredients.
Enjoy!
---



---
Delicious midweek meals that are easy to fit into your lifestyle.
Speedy recipes with big satisfying flavours that just hit the spot!
£8.99

#HealthyEatingWeek
#TripleTested
#QuickRecipes