The Blue Tit
Watching the high jinks of the irrepressible blue tit around the garden, on the bird-table or in the woods is always a delight.
As the only resident blue-and-yellow bird in the garden, the blue tit is easy to spot as it flutters from bush to tree, visits the bird-table or flies in and out of a nest-box. Blue tits are fearless, entertaining gymnasts too, whether going topsy- turvy on a bird-feeder or dangling from a wispy twig.
---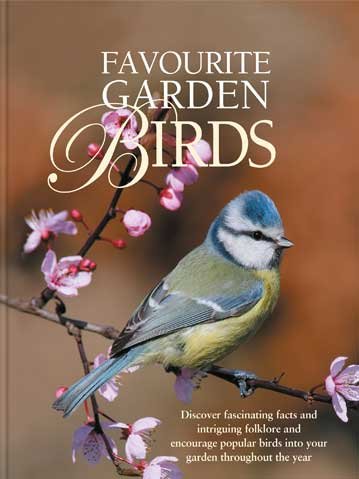 For more fascinating facts, info and folklore on our feathered friends, treat yourself to a copy of Favourite Garden Birds
Packed with colour photographs and enchanting drawings from wildlife experts, Favourite Garden Birds will help you to identify the birds that visit your garden each season.
Available now for just £8.99
---

Emily Davenport
I post a blog every week featuring food, family and fun. There are lots of useful household tips, crafty ideas, giveaways and delicious recipes that I think you will find irresistible.