Dairy Diary is full of useful reminders
Of course, we begin with the notes pocket in which we can secrete all those need-to-know bits and bobs. There's also the sticker sheet, which reminds of birthdays, anniversaries, appointments and renewals.
Year planners are handy for at-a-glance appointments and the Useful Reminders page provides a list for various numbers and renewal dates.
Family & Friends pages are really handy for reminders of addresses and telephone numbers, as well as emails. Then, we also have the Budgeting pages, which help us to keep track of income and expenditure.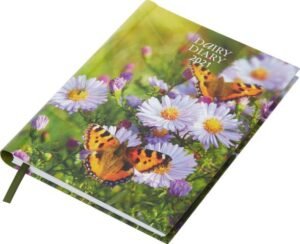 On the diary pages, there are notes of phases of the moon, holidays and celebrations as well as a reminder to buy your next diary. Which reminds me, have you bought yours yet?
The 2021 edition is on sale now for just £8.85!
Why not order for family and friends this Christmas and enjoy FREE DELIVERY on orders over £20.

---
Looking at this week's Dairy Diary I see that it features one of my favourite savoury tarts.
Try it and let me know your thoughts.
A delicious tart that tastes every bit as good as it looks.


I post a blog every week featuring food, family and fun. There are lots of useful household tips, crafty ideas, giveaways and delicious recipes that I think you will find irresistible.