The joy of receiving real post
When was the last time you received a hand-written letter? I can't even remember.
Nowadays, most correspondence is via text or social media, which can be speedy and easy for quick catch-ups and for making arrangements, but receiving a real letter brings far more joy.
A hand-written letter, or a message just to show that you care, can really lift someone's day. This year, in particular, most people have had difficult situations to deal with and a simple piece of post is a welcome distraction.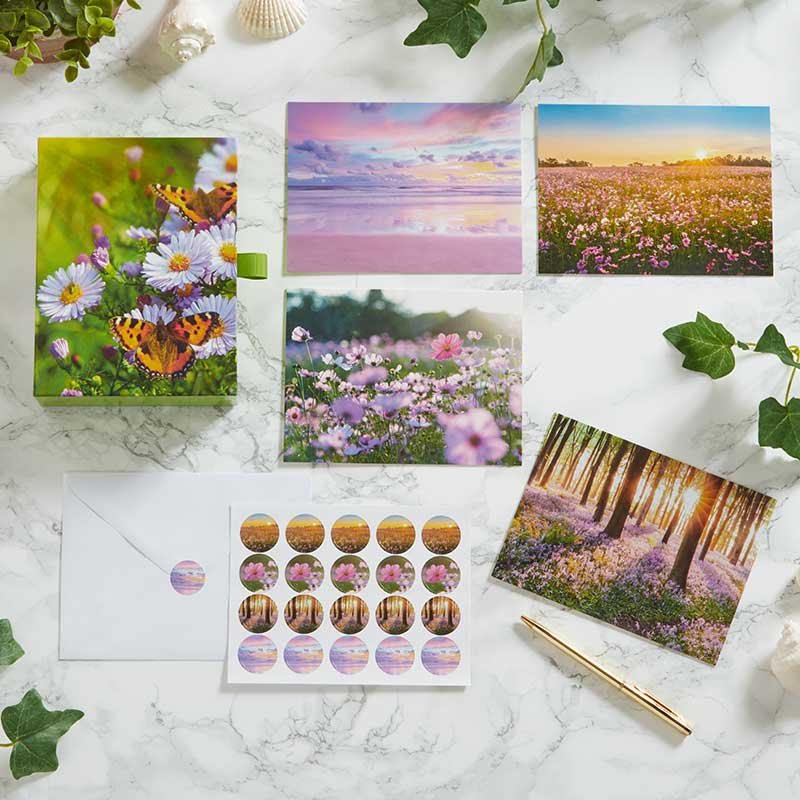 We have produced a beautiful set of notecards – brand new for this year.
There are four different designs, each with a calm and uplifting image on the front, and cute matching stickers to stick on the back of the envelope.
These 20 notecards, envelopes and sticker sheet all come in a lovely box that also matches your Dairy Diary.
Perfect!
Available now for just £5.99.